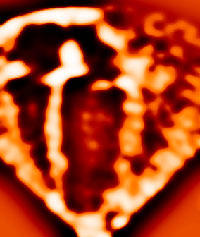 FOREVER > Radio Play 2003

Based on the book by Guðbergur Bergsson, adapted by Bjarni Jónsson

Director: María Kjartansdóttir

THE STORY: Vifill is a middle aged goldsmith that has not gotten married because he longs to love one person only once, forever, but has not found it. One day as he is walking on Laugarvegur he meets the woman that he has kept in his heart for 40 years. It seems evident that their meeting is the beginning of a happy relationship and a life long marriage - and with this begins the humorous story of the aquaintance of the unwed couple, their trip to the Blue lagoon and to visit Vífil's aunt in Grindavík. But things are not as they seem and behind the humour and the mocking hides a story of a quest for love and happiness.


THE MUSIC: The story and the main character are both very odd. Switching between fantasy and reality and you are not always sure where you are. The are a lot of prose-like monologues, but the ongoing theme is this longing for happiness and the perfectionism of Vifill. I decided to go minimalistic and thought that the piano would be best to intepret the loneliness and desire of this strange jewelmaker. A simple but beautiful melody and one-note repetition are appropriate for his desires and determination to achive his good and beautiful intentions. I simplified it even more for a xylophone version of this theme that blend occationally with the piano to give it more dreamlike athmosphere.